Earthlings:
A collection of public domain images
from the US Library of Congress,
curated by JP Raite

On view at Waterfall Arts, 256 High Street, Belfast, Maine
March 3 - May 10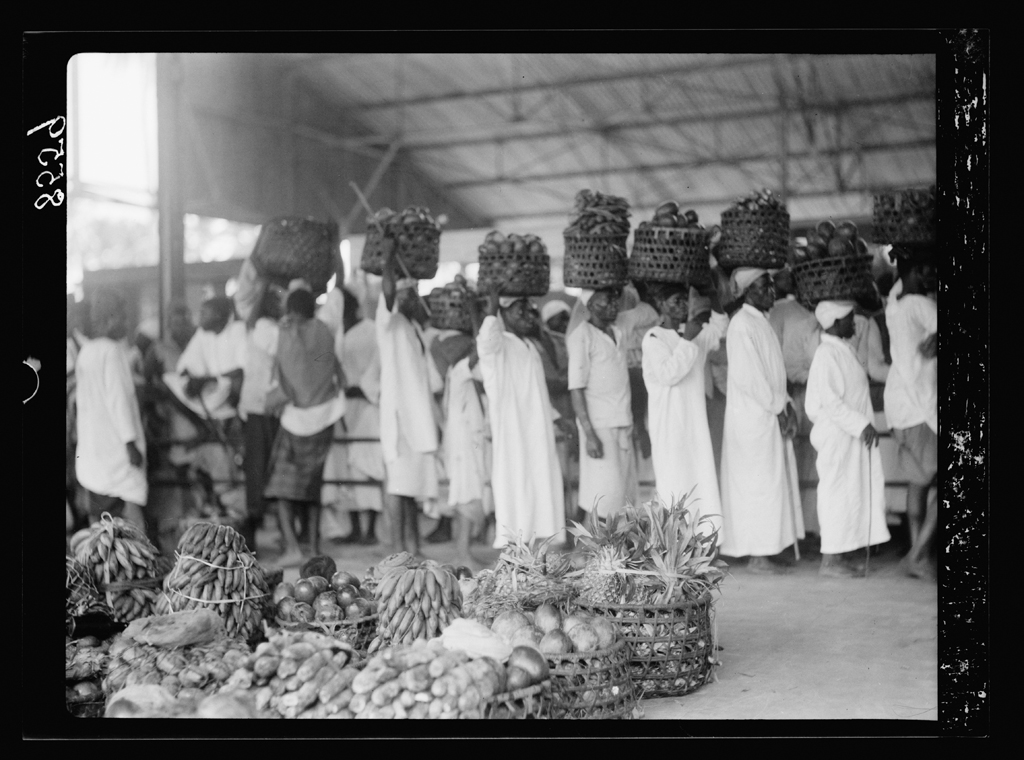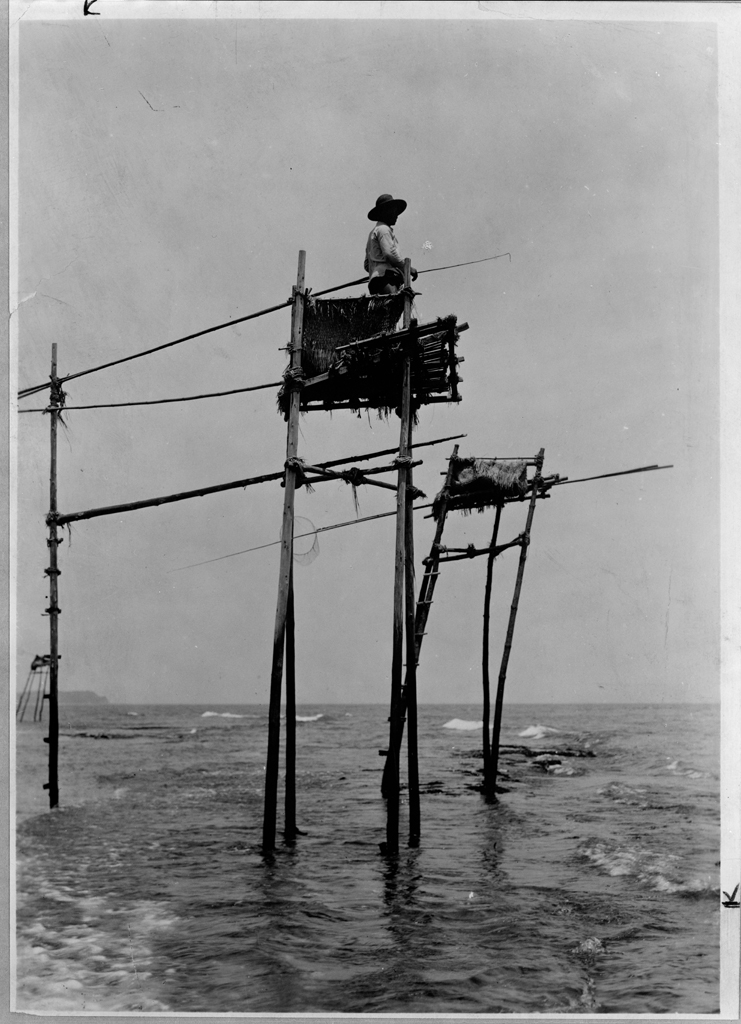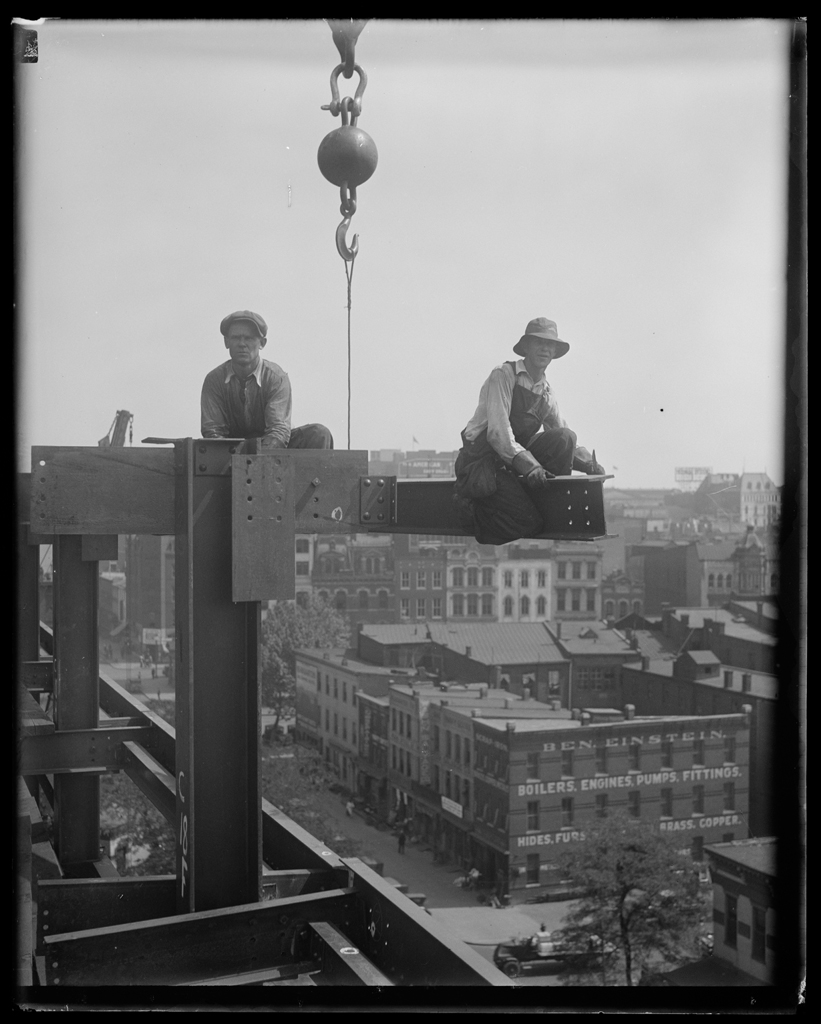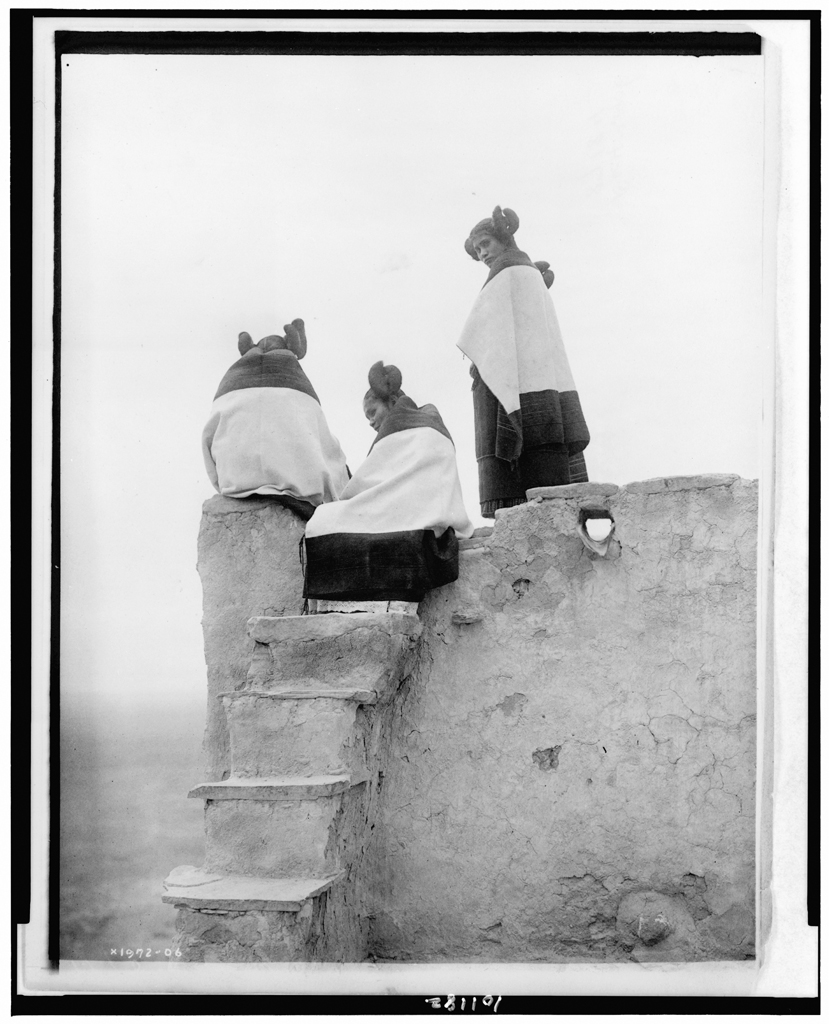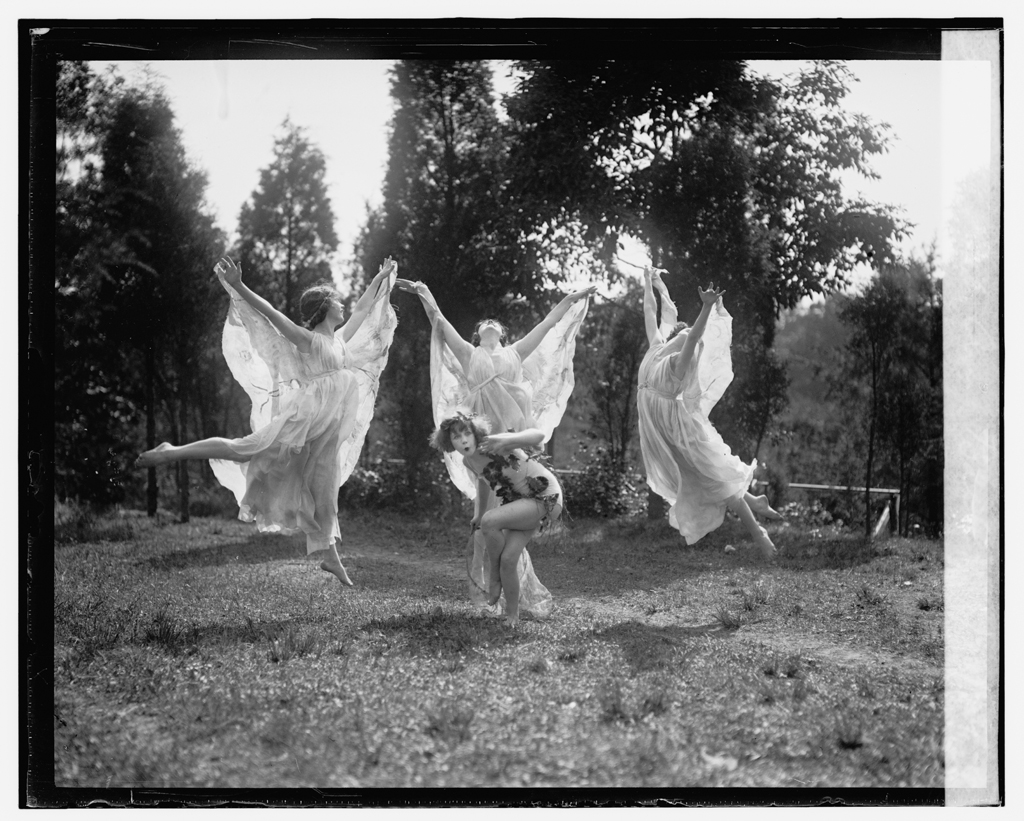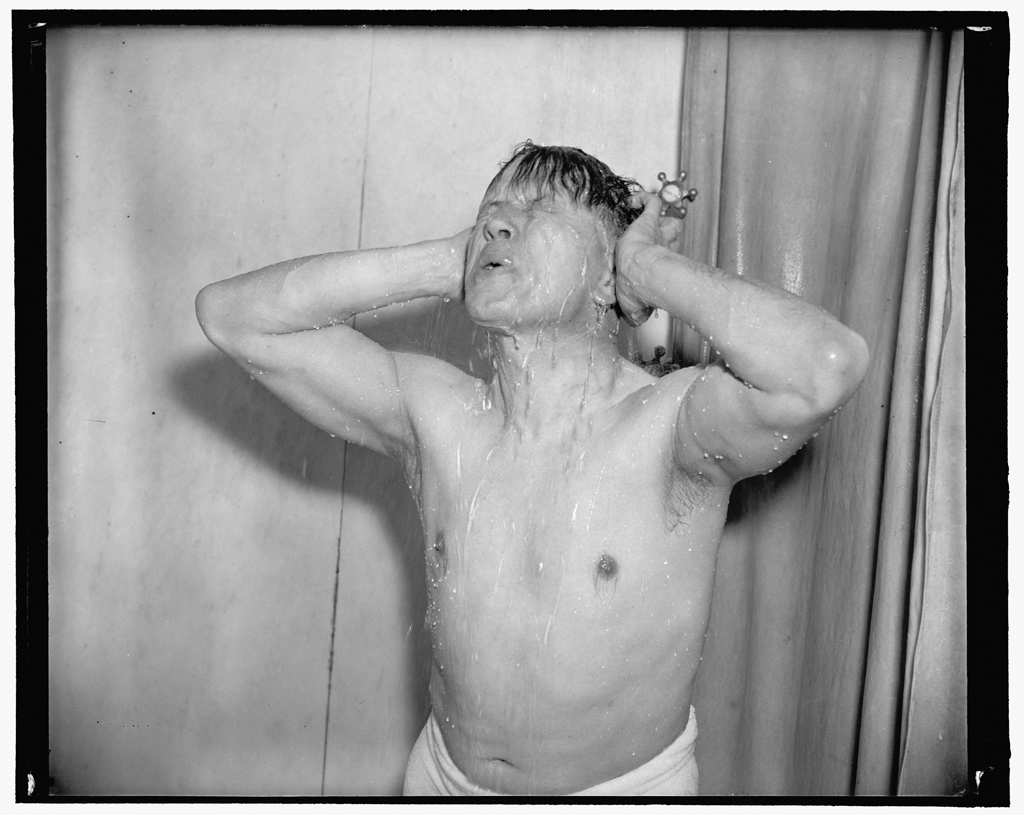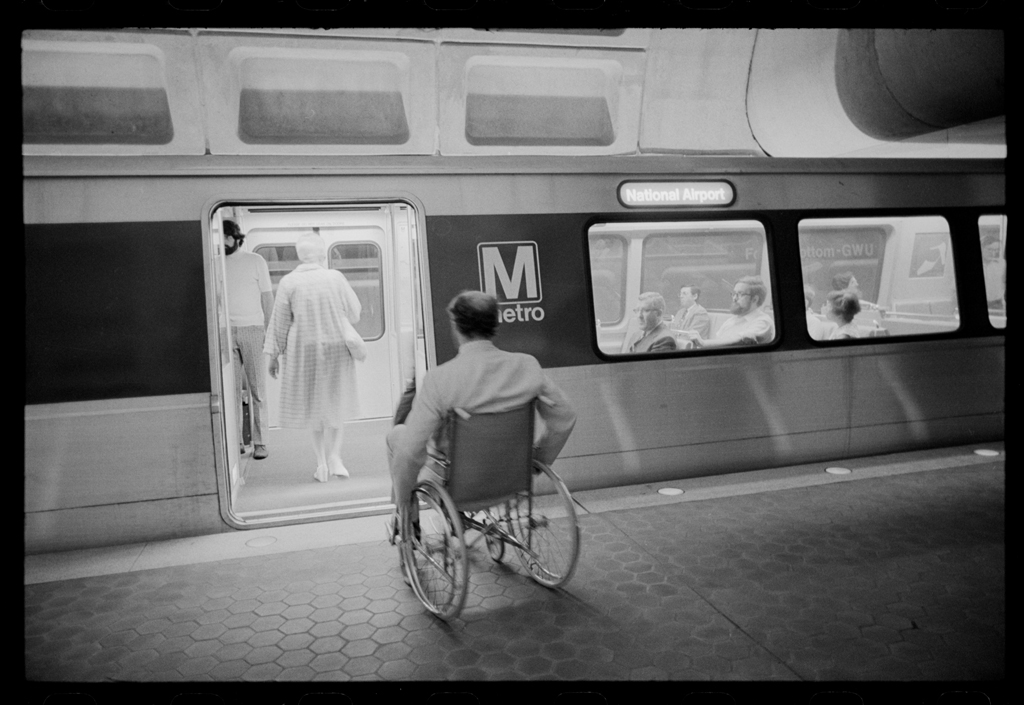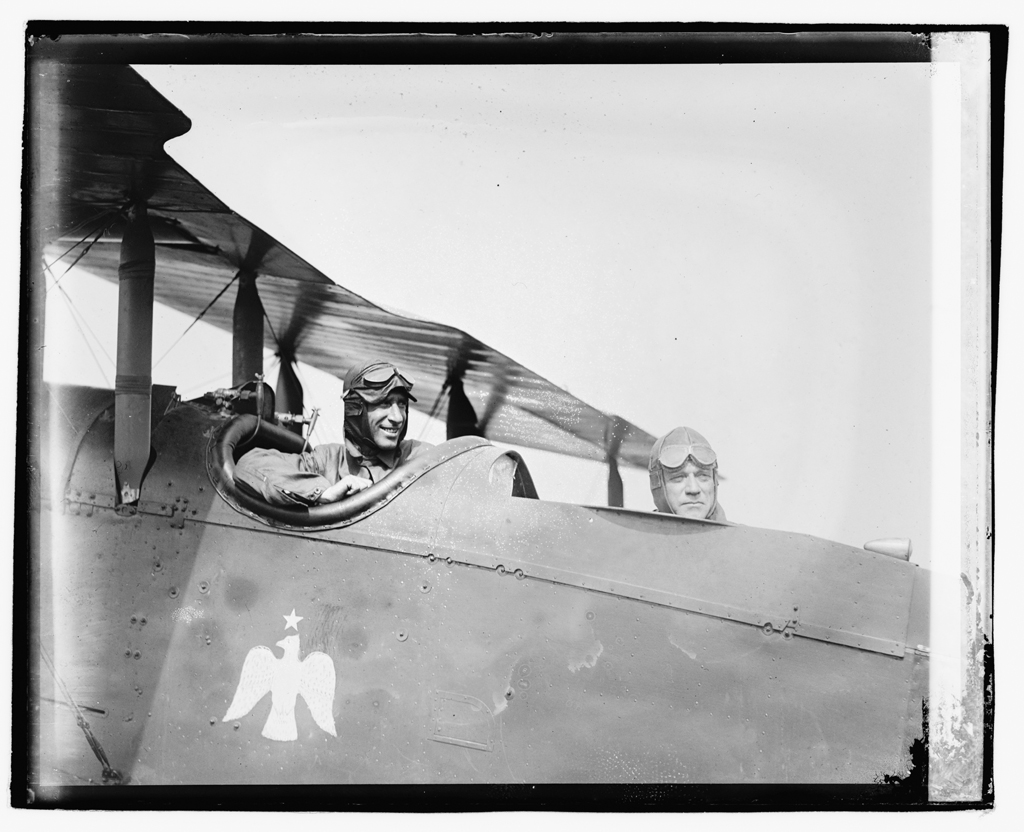 An intelligent alien species has learned of our presence in the universe, but they need to know more about us before they make contact. Standard protocol dictates tapping into the libraries of newly discovered civilizations and scrutinizing the records and history contained therein. Exhibit A: the United States of America's Library of Congress, housing 168 million items.



They will evaluate our progress as a species based on what they learn from our records, then decide whether or not we are prepared for contact with the greater galactic community. Are we ready to have neighbors? Have we proven ourselves to be fit stewards of our own planet and all of the lifeforms that share it with us? Can we overcome our history of prejudice and join a wider community of beings, more different from us than any 'other' we have encountered? Will they even want us to join?
Earthlings image citation list
| | |
| --- | --- |
| 1 | Gottlieb, William P. Portrait of June Christy and Bob Cooper,or 1948. , Monographic. Photograph. Retrieved from the Library of Congress, <www.loc.gov/item/gottlieb.01301/>. |
| 2 | Harris & Ewing, photographer. Wedding. [January] Photograph. Retrieved from the Library of Congress, <www.loc.gov/item/2016880500/>. |
| 3 | "Meet me at the fountain". Oct. 12. Photograph. Retrieved from the Library of Congress, <www.loc.gov/item/2005693230/>. |
| 4 | Frissell, Toni, photographer. Weeki Wachee spring, Florida. Photograph. Retrieved from the Library of Congress, <www.loc.gov/item/2005696465/>. |
| 5 | Matson Photo Service, photographer. Uganda. From Hoima to Fort Portal. Types in the native market. A maiden profile. Photograph. Retrieved from the Library of Congress, <www.loc.gov/item/mpc2010002991/PP/>. |
| 6 | A group of mothers nursing their babies in the "Laboratoire Nido", "Work room nest" at Rome. The mothers are all wives of soldiers who work in the building and are enabled to nurse their babies during the day. 20 March. Photograph. Retrieved from the Library of Congress, <www.loc.gov/item/2017672850/>. |
| 7 | Palumbo, Fred, photographer. 2p1s/b2s year old Jean Hunter crying, wearing an oversized crown and holding a scepter at a mock coronation at the Madison Square Boys Club, New York City / World Telegram & Sun photo by Fred Palumbo. Photograph. Retrieved from the Library of Congress, <www.loc.gov/item/97512924/>. |
| 8 | Boys Playing With a Snake. [June 8, Date Received] Photograph. Retrieved from the Library of Congress, <www.loc.gov/item/2017677231/>. |
| 9 | Harris & Ewing, photographer. Boy and Dog. [Between 1921 and 1923] Photograph. Retrieved from the Library of Congress, <www.loc.gov/item/2016886409/>. |
| 10 | American Colony . Photo Dept, photographer. Rebel attack on Bethlehem, Sept. 14, '38. Arab youths agitating & running riot in Bethlehem after burning government offices by rebels, close-up, cheering for Haj Amin. [Sept. 14] Photograph. Retrieved from the Library of Congress, <www.loc.gov/item/mpc2010004196/PP/>. |
| 11 | Hon. George W. Johnson. June 4. Photograph. Retrieved from the Library of Congress, <www.loc.gov/item/2002695717/>. |
| 12 | United States Office Of War Information, photographer by Feininger, Andreas. Science and research. Mineral prospecting. Chemical prospecting for oil becomes more and more important as the war goes on the demand for oil increases. Petroleum engineers call chemical prospecting the first scientific approach to the detection of oil in the earth. The big glass condensers, with which these engineering students are working with a professor of geophysics are used in a soil analysis test. The percentage of wax left as residue at the end of the experiment indicates the nearness of petroleum to the site from which the soil sample was taken. Colorado School of Mines, Golden, Colorado. Oct. Photograph. Retrieved from the Library of Congress, <www.loc.gov/item/2017696230/>. |
| 13 | Syracuse freshmen at dinner, Poughkeepsie. Photograph. Retrieved from the Library of Congress, <www.loc.gov/item/91786307/>. |
| 14 | Detroit Publishing Co., Publisher. A Southern chain gang. [Between 1900 and 1906] Photograph. Retrieved from the Library of Congress, <www.loc.gov/item/2016803065/>. |
| 15 | Bain News Service, Publisher. Japanese Girls. Photograph. Retrieved from the Library of Congress, <www.loc.gov/item/2014710615/>. |
| 16 | Maurer, Joseph M, photographer. "Miss Universe" and a bevy of other beauties. Photograph. Retrieved from the Library of Congress, <www.loc.gov/item/2011660946/>. |
| 17 | Man, Gertrude E, photographer. Feast of the Immaculate Conception / Photo. by G.E. Man. Photograph. Retrieved from the Library of Congress, <www.loc.gov/item/93505799/>. |
| 18 | Ponting, Herbert George, photographer. A Japanese lady at home. Photograph. Retrieved from the Library of Congress, <www.loc.gov/item/2009633360/>. |
| 19 | Mrs. Vincent Cosamano, pie eating contest. Photograph. Retrieved from the Library of Congress, <www.loc.gov/item/2016831072/>. |
| 20 | Rothstein, Arthur, photographer. Cooking hog soup. Garrett County, Maryland. Oct. Photograph. Retrieved from the Library of Congress, <www.loc.gov/item/2017761214/>. |
| 21 | Matson Photo Service, photographer. Zanzibar. In the fruit market. Bananas and pineapples, etc. Photograph. Retrieved from the Library of Congress, <www.loc.gov/item/mpc2010003166/PP/>. |
| 22 | Fisherman in bamboo tower watching for fish, Kamakura, Japan. [Between 1890 and 1923] Photograph. Retrieved from the Library of Congress, <www.loc.gov/item/2001705669/>. |
| 23 | Bain News Service, Publisher. Burmah: Working in Rice Field. [No Date Recorded on Caption Card] Photograph. Retrieved from the Library of Congress, <www.loc.gov/item/2014682549/>. |
| 24 | Snake charmers, India. [Between 1890 and 1900] Photograph. Retrieved from the Library of Congress, <www.loc.gov/item/2001705502/>. |
| 25 | Vallecita's leopards / The Photo Crafts Shop of Denver. Photograph. Retrieved from the Library of Congress, <www.loc.gov/item/90714123/>. |
| 26 | Rothstein, Arthur, photographer. Untitled photo, possibly related to: A picador, bullfight, Matomoros, Mexico. [Feb] Photograph. Retrieved from the Library of Congress, <www.loc.gov/item/2017727591/>. |
| 27 | American Colony . Photo Dept, photographer. Egyptian camel transport passing over Olivet. [Approximately to 1946, from a Negative Taken in 1918] Photograph. Retrieved from the Library of Congress, <www.loc.gov/item/mpc2005010016/PP/>. |
| 28 | Adams, Ansel, photographer. Loading bus, leaving Manzanar for relocation, Manzanar Relocation Center, California / photograph by Ansel Adams. Photograph. Retrieved from the Library of Congress, <www.loc.gov/item/2002695976/>. |
| 29 | Curtis, Edward S, photographer. The old-time warrior--Nez Percé. Photograph. Retrieved from the Library of Congress, <www.loc.gov/item/90710554/>. |
| 30 | Harris & Ewing, photographer. LAZY BOY. INDIAN CHIEF. Photograph. Retrieved from the Library of Congress, <www.loc.gov/item/2016865128/>. |
| 31 | Bedouin Woman Weaving. [Between 1898 and 1946] Photograph. Retrieved from the Library of Congress, <www.loc.gov/item/mpc2004005751/PP/>. |
| 32 | Harris & Ewing, photographer. Sculptor working on bust of Samuel Gompers. [March] Photograph. Retrieved from the Library of Congress, <www.loc.gov/item/2016894122/>. |
| 33 | Higgins, Roger, photographer. Shirley Chisholm, head-and-shoulders portrait, facing left, standing with right arm raised, looking at list of numbers posted on a wall / World Telegram & Sun photo by Roger Higgins. November 2. Photograph. Retrieved from the Library of Congress, <www.loc.gov/item/2005676944/>. |
| 34 | Surgery. Photograph. Retrieved from the Library of Congress, <www.loc.gov/item/2016846443/>. |
| 35 | Coal Mining. Photograph. Retrieved from the Library of Congress, <www.loc.gov/item/2016834607/>. |
| 36 | American Colony . Photo Dept, photographer. People in Tree, Picking Fruit. Photograph. Retrieved from the Library of Congress, <www.loc.gov/item/mpc2010002160/PP/>. |
| 37 | Ponting, Herbert George, photographer. Lake Yamanaka from the top of Fuji. Photograph. Retrieved from the Library of Congress, <www.loc.gov/item/2009633354/>. |
| 38 | Tarpon Springs, Florida. A Greek-American deep sea sponge diver climbing back into the boat. He is holding a sponge in his hand. Jan.?. Photograph. Retrieved from the Library of Congress, <www.loc.gov/item/2017865815/>. |
| 39 | Harris & Ewing, photographer. Workers on Top of Building Under Construction. [July or August] Photograph. Retrieved from the Library of Congress, <www.loc.gov/item/2016889364/>. |
| 40 | Curtis, Edward S, photographer. Three Hopi women at top of adobe steps, New Mexico. 1906. Photograph. Retrieved from the Library of Congress, <www.loc.gov/item/90710182/>. |
| 41 | Harris & Ewing, photographer. REYNOLDS, J., PERFORMING ACROBATIC AND BALANCING ACTS ON HIGH CORNICE ABOVE 9TH STREET, N.W. Photograph. Retrieved from the Library of Congress, <www.loc.gov/item/2016868362/>. |
| 42 | Lee, Russell, photographer. Crowd watch daredevil preparing to dive into water from cycle down elevated incline, state fair, Donaldsonville, Louisiana. Nov. Photograph. Retrieved from the Library of Congress, <www.loc.gov/item/2017738034/>. |
| 43 | The Peoples Drug Store baseball team, Washington, D.C. [?] Photograph. Retrieved from the Library of Congress, <www.loc.gov/item/95511696/>. |
| 44 | Joe Louis looks for an opening during boxing match with Max Schmeling / World-Telegram staff photo. Photograph. Retrieved from the Library of Congress, <www.loc.gov/item/95508438/>. |
| 45 | Delano, Jack, photographer. Daniel Field, Georgia. Air Service Command. Enlisted men going through the calisthenics routine. July. Photograph. Retrieved from the Library of Congress, <www.loc.gov/item/2017859962/>. |
| 46 | The market for the shares of United Corp., Atchison, Top. and Santa Fe Rwy. Co., Loew's Inc., and Celanese Corp. Photograph. Retrieved from the Library of Congress, <www.loc.gov/item/2005694851/>. |
| 47 | Carpenter, Frank G. , Collector. Native types of Africa, 192. [Between 1920 and 1930] Photograph. Retrieved from the Library of Congress, <www.loc.gov/item/2001705537/>. |
| 48 | Dick, Sheldon, photographer. Shenandoah, Pennsylvania. Two miners in Filipek's bar having an argument. ?. Photograph. Retrieved from the Library of Congress, <www.loc.gov/item/2017790757/>. |
| 49 | Revolver Girl. Photograph. Retrieved from the Library of Congress, <www.loc.gov/item/96509097/>. |
| 50 | Lomax, Alan, photographer. Stavin' Chain playing guitar and singing the ballad "Batson," Lafayette, La. June. Photograph. Retrieved from the Library of Congress, <www.loc.gov/item/2007660069/>. |
| 51 | Leffler, Warren K, photographer. Civil rights march on Washington, D.C. / WKL. Photograph. Retrieved from the Library of Congress, <www.loc.gov/item/2003654393/>. |
| 52 | American Colony . Photo Dept, photographer. Palestine disturbances . Signal on armoured tank. Photograph. Retrieved from the Library of Congress, <www.loc.gov/item/mpc2010003644/PP/>. |
| 53 | Curtis, Edward S, photographer. Hamatsa emerging from the woods--Koskimo. November 13. Photograph. Retrieved from the Library of Congress, <www.loc.gov/item/2003652758/>. |
| 54 | Kandell, Alice S, photographer. Shinglay Lama turning giant prayer wheel. [Between 1965 and 1971] Photograph. Retrieved from the Library of Congress, <www.loc.gov/item/2011646966/>. |
| 55 | Bain News Service, Publisher. German Prisoners. [Between and 1918] Photograph. Retrieved from the Library of Congress, <www.loc.gov/item/2014705972/>. |
| 56 | Roche, T. C, photographer. Petersburg, Virginia. Dead Confederate soldier in trenches of Fort Mahone. Apr. 3. Photograph. Retrieved from the Library of Congress, <www.loc.gov/item/2018671062/>. |
| 57 | Vachon, John, photographer. Spartanburg vicinity, South Carolina. Truck driver pulled over to side of road along U.S. Highway 29 for a sleep. Mar. Photograph. Retrieved from the Library of Congress, <www.loc.gov/item/2017849461/>. |
| 58 | Gen Gaston Gassouin, former chief of staff of the French army, placing a wreath on the tomb of America's unknown soldier at Arlington National Cemetery. [June 16] Photograph. Retrieved from the Library of Congress, <www.loc.gov/item/2016832887/>. |
| 59 | Mexico, mummies in basement of church, Mex. City. [Between 1908 and 1919] Photograph. Retrieved from the Library of Congress, <www.loc.gov/item/2016821320/>. |
| 60 | O'Sullivan, Timothy H, photographer. Petersburg, Va., vicinity. The execution of William Johnson, Jordan's farm. Photograph. Retrieved from the Library of Congress, <www.loc.gov/item/2018666636/>. |
| 61 | Curtis, Edward S, photographer. Masked dancer, Cowichan. Photograph. Retrieved from the Library of Congress, <www.loc.gov/item/94505674/>. |
| 62 | Mandarin Worshipping His Mother, Peking, China. Dec. 13. Photograph. Retrieved from the Library of Congress, <www.loc.gov/item/2006677898/>. |
| 63 | Nat. Am. Ballet, 8/20/24. Photograph. Retrieved from the Library of Congress, <www.loc.gov/item/2016838247/>. |
| 64 | Washburn, Milton J, photographer. Parachute jump from aeroplane by Geo. Starr, Buffalo, N.Y. / photo by Milton J. Washburn. Photograph. Retrieved from the Library of Congress, <www.loc.gov/item/90707926/>. |
| 65 | Swahili women, Africa. [Between 1890 and 1923] Photograph. Retrieved from the Library of Congress, <www.loc.gov/item/2001705675/>. |
| 66 | Harris & Ewing, photographer. Senator Ellender. Following a round with the rowing machine and medicine ball, he finishes off with a hot shower, gradually tapering off to icy cold. 'Makes me ready to tackle the world,' 3-17-39. Photograph. Retrieved from the Library of Congress, <www.loc.gov/item/2016875265/>. |
| 67 | O'Halloran, Thomas J, photographer. Metro, Subway Facilities for Handicapped. August 5. Photograph. Retrieved from the Library of Congress, <www.loc.gov/item/2017652950/>. |
| 68 | O'Halloran, Thomas J, photographer. Shopping in Supermarket. January. Photograph. Retrieved from the Library of Congress, <www.loc.gov/item/2017657528/>. |
| 69 | Lomen Bros, photographer. Couple on Dog Sled. [Between and 1927] Photograph. Retrieved from the Library of Congress, <www.loc.gov/item/99614281/>. |
| 70 | Woman in Canoe Pointing Camera. Photograph. Retrieved from the Library of Congress, <www.loc.gov/item/2012648367/>. |
| 71 | Bain News Service, Publisher. King and Queen of Italy in a car. [No Date Recorded on Caption Card] Photograph. Retrieved from the Library of Congress, <www.loc.gov/item/2014686712/>. |
| 72 | American Colony . Photo Dept, photographer. To Sinai via the Red Sea, Tor, and Wady Hebran. Camel kiss; camel nibbling at his master's nose. [Approximately to 1920] Photograph. Retrieved from the Library of Congress, <www.loc.gov/item/mpc2004004437/PP/>. |
| 73 | Genthe, Arnold, photographer. Travel views of Japan and Korea. Photograph. Retrieved from the Library of Congress, <www.loc.gov/item/agc1996015720/PP/>. |
| 74 | Harris & Ewing, photographer. Congress. [Between 1910 and 1920] Photograph. Retrieved from the Library of Congress, <www.loc.gov/item/2016854762/>. |
| 75 | General Menoher, Pilot, Capt. Ocker. Photograph. Retrieved from the Library of Congress, <www.loc.gov/item/2016828917/>. |
| 76 | Navy - Michigan, 10/30/26. Photograph. Retrieved from the Library of Congress, <www.loc.gov/item/2016842540/>. |